Join us for worship
You're welcome here. Boehm's Church is committed to serving our Lord Jesus Christ, and to seeing generations raised in Him.
We worship together, either in person or online on YouTube, on Sunday mornings. Masks are required to worship in person at this time. Come as you are.
Whether you're looking to worship in our main church, or for the historic Boehm's Chapel, they're both in one place.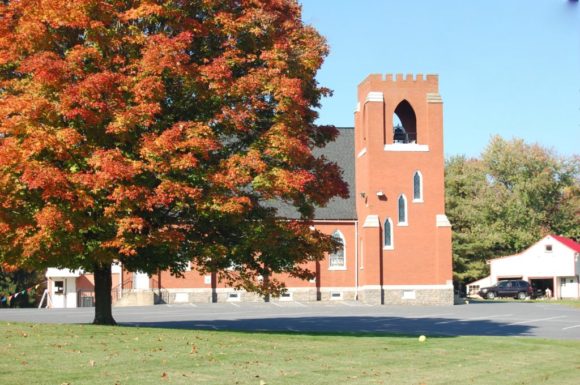 Boehm's Church
Join us for Sunday School, Sunday Worship, or weekly Bible Study in our main church building. There is plenty of parking, including handicap accessible spaces and ramps to the main sanctuary and fellowship hall.
Historic Boehm's Chapel
Built in 1791, Boehm's Chapel was the first Methodist Church in Lancaster Methodist Church in Lancaster County.
It is currently the oldest existing structure built for Methodist worship in Pennsylvania and the fourth oldest in the nation.
Read more about the history of our chapel at their website: